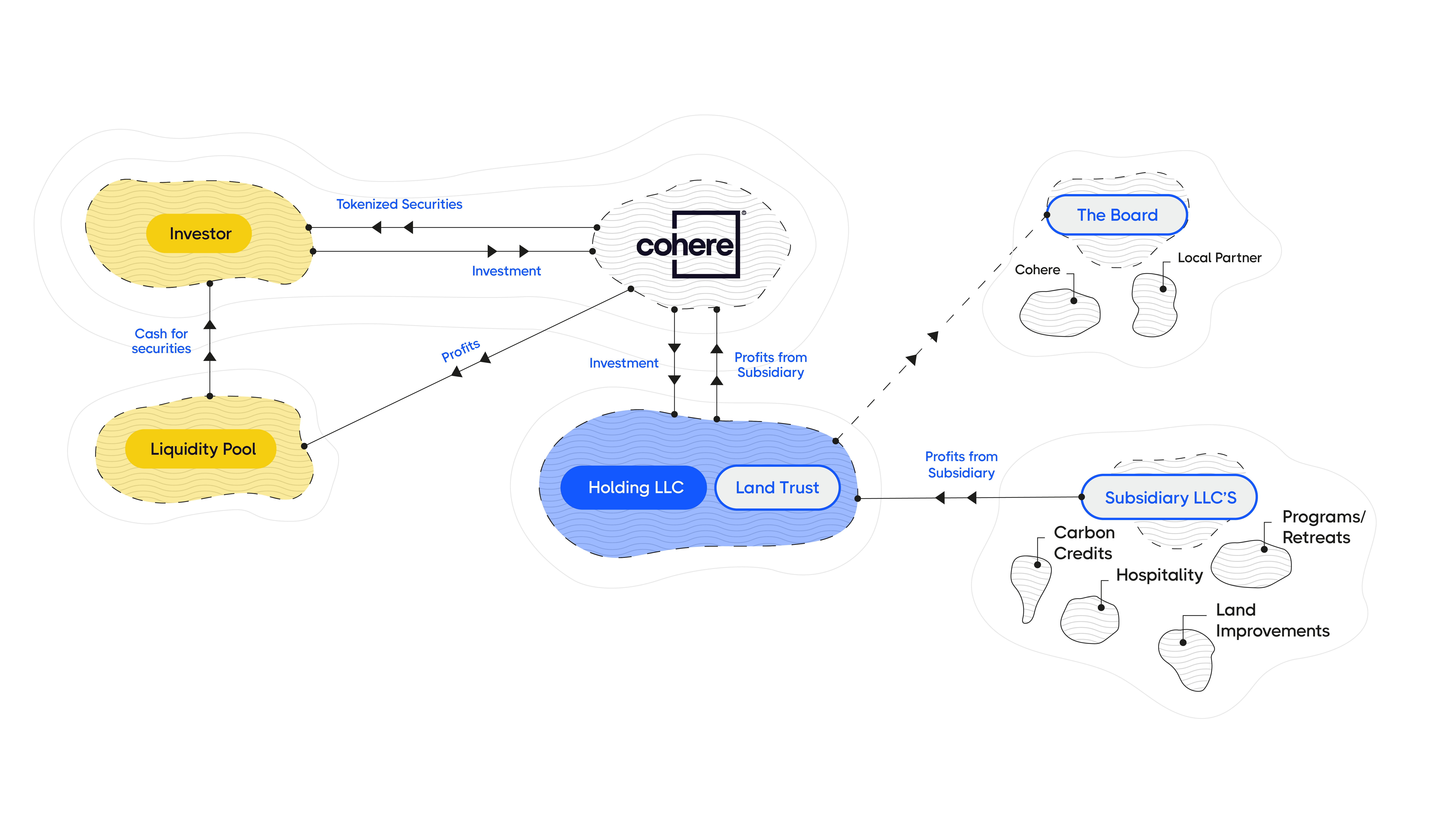 How can we create a regenerative business model that serves the many generations after us, whilst enjoying a life free of the constraints most of us don't want to endure anymore? Who out there really wants to spend more time in an office than really needed? 
How can we create incentive mechanisms that create a commons based around food security, water, and being surrounded by inspiring people?
These are some of the questions that we are going to explore in today's podcast around Cohere – the next generation of a community co-owned cooperative that aims to precisely solve at least some of the questions many of us ponder over.
Why the name Cohere?

What's exactly the niche that you're focusing on?

Why connect change makers, social entrepreneurs, and change agents?

What's the broader ecosystem or meta-network that you want to serve with Cohere?

What are you trying to do differently than other players in the market serving the needs of digital nomads? Please differentiate yourself from the other players in the market.

How do you make sure you give back to the local, indigenous communities, where normally most of the value added is extracted from? How do you create an incentive mechanism that includes them?

Every start-up has to start somewhere. Please sketch your involvement in

Costa Rica

Berlin

Guatemala

Peru

Ecuador

Colombia

What about Cohere excites you most?

Let's take a deep dive into the Web3 part and the tokenomics behind Cohere

Let's disentangle the tokenomics from the broader Crypto market!

Where do you see the biggest potential in the market?

Finally, for the crucial junction in history we find ourselves in, what are the contributions and the leverage Cohere provides for the broader ecosystem?
Dakotah Apostolou
Dakotah Joseph Apostolou is a designer of buildings, networks, and businesses. As an instigator of community, his passion is applying design thinking to create regenerative systems for the physical environment as well as inspiring collaboration between people and businesses. The latest expression of this is through his work with Cohere, a global network of member-owned coliving communities that blur the lines between work, life, and travel. 
Graduating top of his class at Taliesin, the Frank Lloyd Wright School of Architecture, Dakotah embodies the ethos of Wright by virtue of his commitment to developing financially accessible human settlements that connect people to the natural world while restoring the health of the local ecosystem and communities.