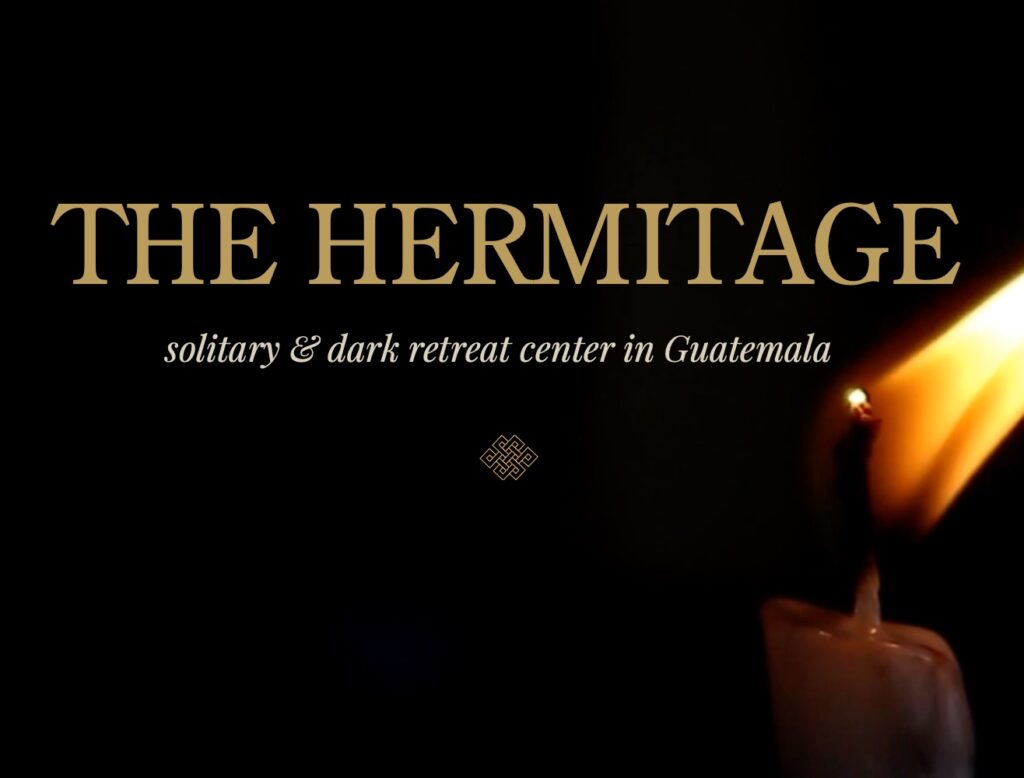 Brand Building, Investing
The Hermitage is a solitary and dark retreat center in Guatemala at Lake Atitlan.
Since 2014 we pioneered Darkness Retreats at Lake Atitlan in Guatemala with more than 600 dark retreats we hosted for over 40 different nationalities. We currently run two darkness rooms in parallel and are looking to expand into four on the running retreat facility and have adjacent property available for development.
Our dark retreats are currently booked out six months in advance with a long waiting list and five new inquiries a day. ​And the movement has hardly just begun.
Our retreat facility is directly at the shores of Lake Atitlan in the Mayan Motherlands – close to the quiet town of San Pablo. We currently operate 1 acre and directly adjacent have another acre suitable for development.
We envision building another two darkness retreat chambers on the running property by the end of 2023.
For the adjacent property we invite suitable business models that invite silence, healing, Yoga, detox and personal development.
You might say, it's just an acre running and just another adjacent acre. But everybody that knows Lake Atitlan knows that a property that size is very difficult to find. And prices are skyrocketing since years. We are not looking for the highest bidder but one that shares our vision of making the Wisdom of Darkness available to more people out there.
We are asking for support
After self-funding $1mill+ in the current center – 2 acres, permits and improvements, we are seeking an additional investment of approximately $500k in the form of equity investment, secured or unsecured loans, loan guarantees, or other creative financing.
We are exploring all our options and are excited about bringing in deeply aligned strategic partners to join us in this unique offering and expanding this movement and the medicine of the dark.
Check here for more information.