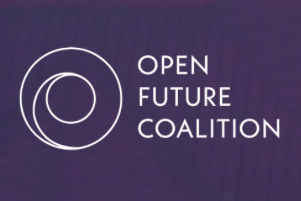 In the Fall of 2021, Open Future Coalition (OFC) opened the Alpha release of Open Impact, a network where impact organizations, funders, and community members can come together to exchange resources, skills, and knowledge in service of measurable impact. 
We are looking for organizations, projects, networks, funders, and communities of place and practice who are actively working to generate impact and strengthen collaborative capacity to help us cultivate a robust impact ecosystem as we grow towards our public launch. A select group of Alpha Members are invited to early access of the platform, in exchange for their testing and feedback—as well as being part of the formative DNA of our growing community committed to mutual thriving. 
OFC is committed to a whole systems, cross sectoral approach as we grow the ecosystem, beginning with the curation of learning groups in the following focus areas:
Climate Solutions

Community Wellness

Future of Funding

Regenerative Agriculture

Resilience/Disaster Relief

Water (Oceans, Fresh Waters, Clean Water)
Throughout this duration, we will also be identifying select project partners, who will work with us to model and scale local interventions leveraging the platform, designing project templates, calculations, workflows, and solutions that will inform our future impact ontology and data model. 
As an Alpha Member you will receive:
Early access to the Open Impact platform as an integrated community and project management and measurement tool for your organization or community

Onboarding support to set up your account, create your projects, set measurable goals, and invite collaborators 

Early access to test new features, and opportunities to provide feedback and help us refine—ensuring Open Impact serves you and the impact ecosystem

Access to a rich, multi-sided ecosystem of impact organizations, communities, projects, funders, and experts

Participation in modeling of key network dynamics and social protocols, including mutual exchange of ideas, resources, collective decision making, and cooperative leadership

Networking, matching, and resource sharing opportunities with other cohort members within specific areas of focus to bolster sectoral collaboration and cross-sectoral cooperation

Invitations to participate in OFC facilitated programming, cohort design sessions, and community events

Opportunities to mutually design, advance, resource, measure, and showcase shared initiatives within communities of practice 

Preferential access to opportunities to implement custom workflows and project templates (noting that some customizations will require a budget, which will be estimated in advance.)

Participation in future incentives based on measurable collaborative efforts and future recognition on the platform as an early member
As an Alpha Member, you agree to:
Be a part of the formative DNA of our growing community committed to mutual thriving, through active participation in the development of our culture and community

Create groups and projects with your team or community, using the tool to manage tasks, collaborate, track progress on goals, and measure impact

Share your skills, expertise, knowledge, and needs with the broader community

Work with us to model and design project templates, example calculations, workflows, and solutions to inform our future impact ontology and data model 

Participate in communities of practice and ecosystem convenings

Provide ongoing user feedback as we refine and test features on the Open Impact platform

Allow Open Impact to feature any publicly shared quotes, stories, and images in our website and marketing materials