Regenerative Platforms Alliance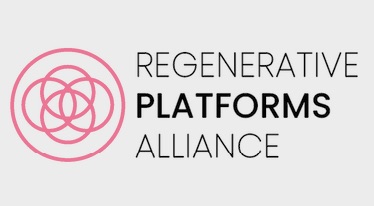 for profit, non-profit, hybrid
Networking, Strategy, Positioning
Platforms can power a regenerative future.
We help purpose-driven organizations and communities use platforms to organize, learn, share and create collective impact.
What are Regenerative Platforms?
While platform marketplaces have rapidly emerged as the dominant model for creating economic value, most lack social purpose, concentrate wealth, and increase systemic risk.
Regenerative platforms enable ecosystems that balance human and environmental needs.