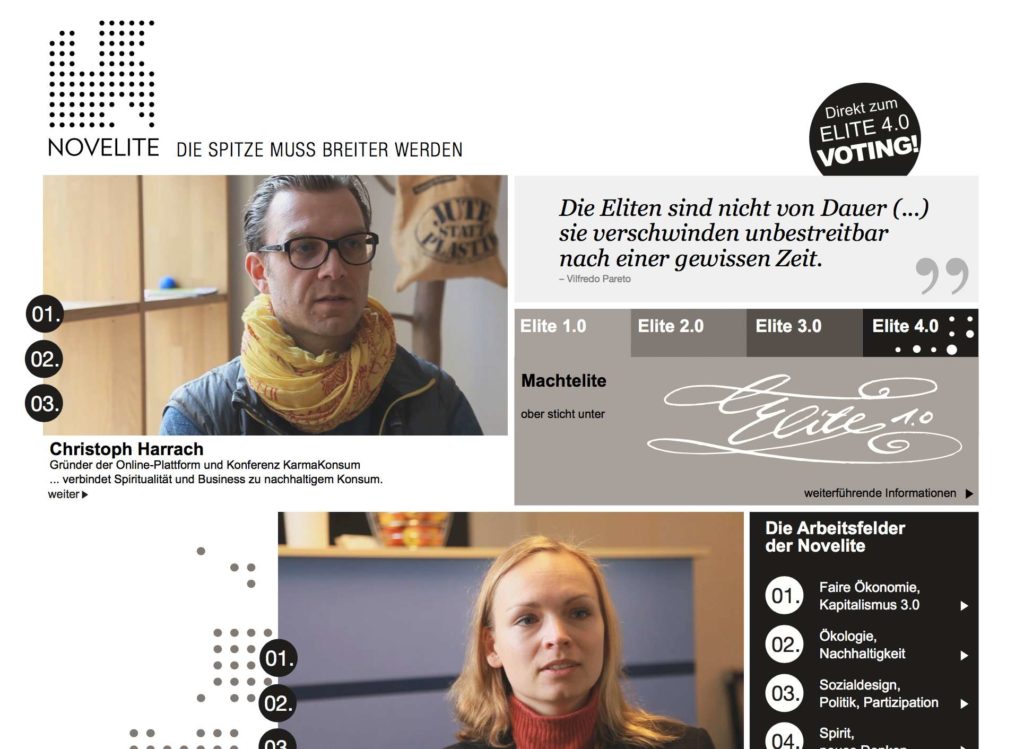 The research project's guiding question was "How do elites change?" and funded by Paul J. Kohtes' Identity Foundation.
As Community Manager I was responsible for activating more than 100 identified key change makers from different sectors and backgrounds (as diverse as ecological agriculture, women's rights, veganism or restructuring the banking sector).
The project was basically a qualitative deep dive into the generation's Y perception of what a new elite might look like. The outcome is – bluntly put – that a new elite emerges that integrates both economical interests as well as a deep yearning for having an impact on social, economical and ecological change. The original website – which attracted more than 10.000 voters is not online anymore.