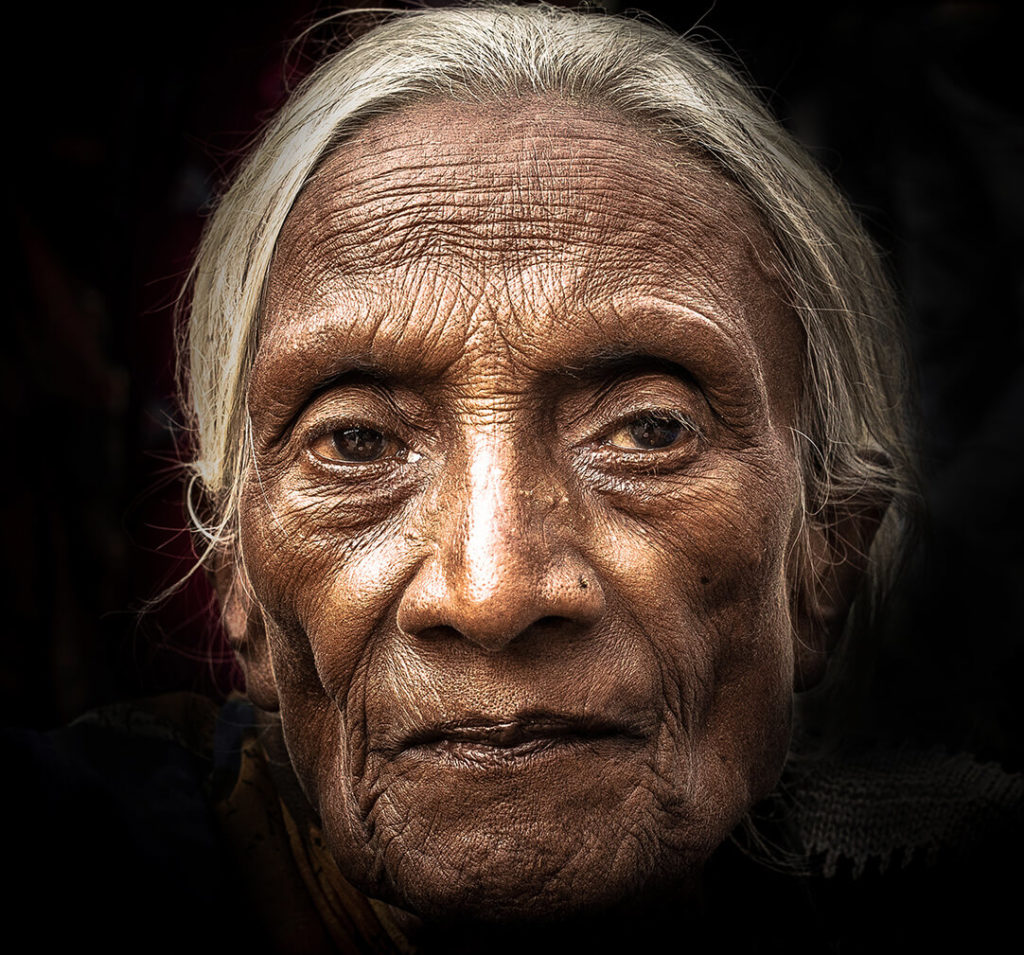 Who and what am I? This is the central theme of the ATMAN exhibition.
In Hinduism Brahman, as a metaphysical concept, is the single binding unity behind the diversity in all that exists in the universe. In the exhibition of Bernd Kolb you will find no more then sixteen photographs of faces, each placed in one aisle of the factory.
As a visitor of the exhibition you will be guided along the aisles of the Malzfabrik towards one photo installation at a time. In each aisle you walk towards a portrait, which enlightens the room. Take your time to look at the photo and by concentrating on the person you see, maybe you see something of yourself in this person. It is a matter of seeing the soul of the other and, thus, approaching yourself.
The aim of the exhibition is to look into the divine which reposes in each of us. The observer and the observed melt together, and what is found is not what the observer has been looking for after all.
The exhibition ATMAN 2016 in Berlin has inspired more than 10.000 visitors and was followed by the exhibition BRAHMAN in 2017.