Sector:
Conscious Business
Expertise:
Brand Building, Marketing
Experience Synergy in Action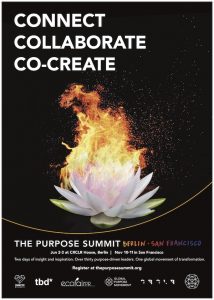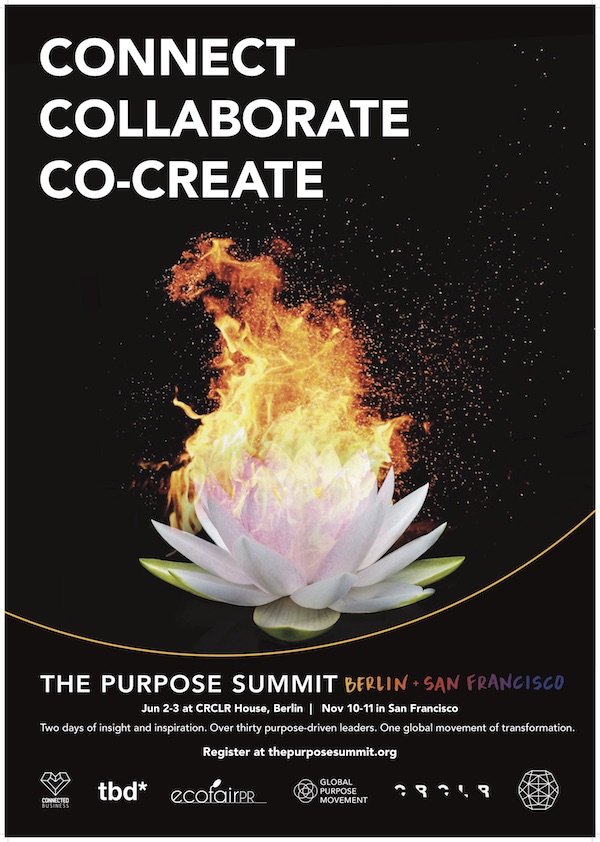 This summer, on June 2-3, we are hosting Purpose Summit Berlin, Germany. This event will bring together over 30 leaders, teachers and innovators whose work is at the cutting edge of where purpose is landing globally in business, politics, science, psychology, organizational and leadership development, and personal, social and global transformation.
The GPM  team has been running successful events in the U.S. and now seeks to offer our catalytic events around the world. In doing so, our purpose is to empower a global network of sacred activists, spiritual teachers, embodiment practitioners, social entrepreneurs, academic researchers, conscious organizations and leadership professionals—all of whom play key roles in this transformative global shift.
---
Enter for a chance to WIN A FULL WEEKEND PASS to The Purpose Summit on Nov 11-12 in San Francisco!Two simple ways to enter: Tag 2 friends in a comment on this post OR share this video. We will message the winners this Friday, November 3rd.Don't miss this one-of-a-kind conference featuring: Daniel Pinchbeck, Drew Dellinger, Cassandra Vieten, Duane Elgin, Ken Wilber, Mikey Siegel, Dustin DiPerna, Shamini Jain and many other pioneers of purpose!

Gepostet von Global Purpose Movement am Montag, 30. Oktober 2017
In the midst of our current global crises, a new wave of social transformation is building across the world. United in pursuit of the greatest good, emergent movements in business, science, politics, spirituality, organizational development and personal transformation are expanding our collective consciousness. Purpose—the unique calling we each possess—is at the core of this shift. Over the last two decades, groundbreaking research in science and psychology has found that individuals and organizations that operate with purpose experience better relationships, health, and cognitive performance; moreover, they are more successful and more likely to lead. In a recent open letter, for example, Larry Fink—CEO of the world's largest investment firm, Blackrock—emphasized the fundamental role that purpose plays in empowering companies to achieve both full potential and optimum performance.
Global Purpose Movement (GPM) is a dynamic project dedicated to igniting the fire of purpose everywhere. Initiated in the United States, GPM aims to connect with likeminded networks across the world so we may together realize the dream of a society rooted in truth, justice, and love. We see purpose as the primary expression and fastest path to a world that works for everyone and rejects antagonisms of class and identity. When individuals and organizations truly find and live their purpose, they are connected to an unending and irrepressible source of power, clarity and passion. This commitment to purpose and co-creation is the basis for positive social change.