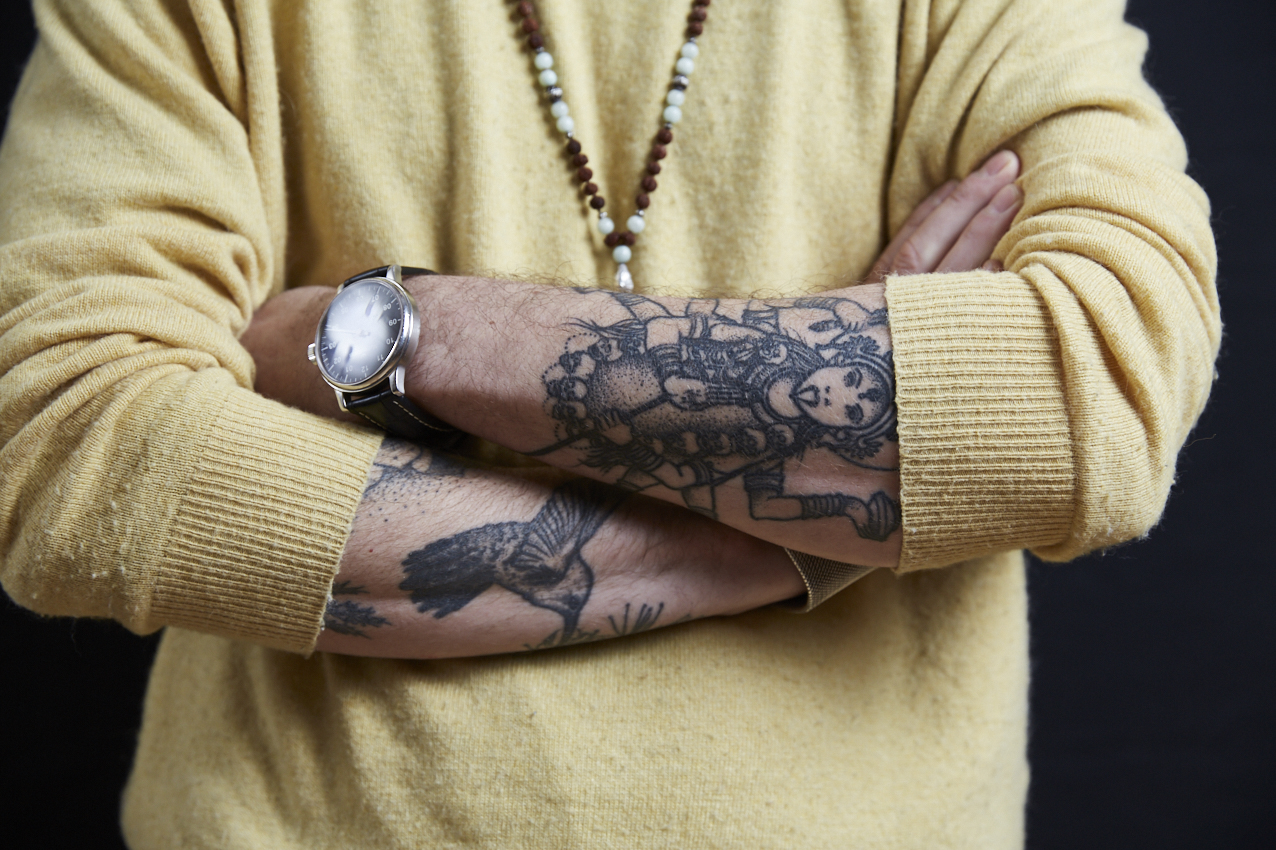 Your life consists of your everyday life and your routines. Period.
I help you find, forge and establish routines that organize your everyday life to create a healthy balance between private and business time. My main gifts are offering you kind of a German attitude towards timely efficiency, scrutiny to help you sort out the devil in the details, structuring your manifold projects, refining your various qualities.
I'm helping you transitioning in times of complex biographical change periods, positioning you on the market as freelancer thus following your passion after a corporate career.
You are here for a reason. I'm the one asking you the sometimes difficult questions, and pushing you to find your purpose and live your passion.
I strongly believe that growth at best happens in a group context. That's why I created the 77 Days Challenges.
In the 77 DAYS NEXT LEVEL BUSINESS CHALLENGE you will focus on your business model, positioning, pitching, selling and how to build an ecosystem of stakeholders that align with your cause.
Also of course you can book me 1:1 as a companion to help you reach your next level, arrive closer at the core of your purpose and live from the core of what you want to contribute.
How I do this?
I have helped many people to achieve their goals and see their career path more clearly. For the last 10 years I have worked with people from all walks of life: CEOs, founders of start-ups, NGO-activists, coaches, healers, therapists. We have to get to the bottom of things consciously to make a deep shift happen.
1.

Establishing a getting things done logic for your various private and business projects and prioritizing them for maximum efficiency

2.

Helping to find and focus on your core values

3.

Having you define your revenue streams

4.

Structuring your network

5.

Helping you to set yourself realistic benchmarks to achieve a more balanced life
6.

Establish conscious and healthy everyday routines

7.

Working out a 7 year plan to reach your life's vision and breaking it down into specific, measurable, action oriented, realistic and timed yearly, quarterly, monthly and daily tasks for your personal development

8.

Having you work with up to date project and task management software

9.

Helping you find your niche in the market whilst authentically living your purpose
I am so grateful and honored by the space that you created for us on the 77 Days Next Level Challenge Course, allowing me and the other amazing participants to make a journey of self-love, self-discovery, empowerment, engagement with our Higher Self, our goals and opening our perspectives, minds and visions. You are a wizard of holding space, you made us reflect, go deep, laugh, cry, open our hearts and minds, dream, plan, align and celebrate together.

Alistair is great to work with. He's focussed, dedicated, humorou sand quick. He walks his talk and brings fresh ideas. It was a rich experience to be part of his 77 day challenge.

I can highly recommend working with Alistair. He understands exactly what is important, is very professional and his knowledge is really valuable. His recommendations have broadened my perspective, which is very beneficial for me personally.

Imagine, you went out with great friends for dinner to eat buffet. But, the buffet is curated and suits your needs. Take as much as you need, have a great time with your friends who support and hold you. Alistair was all the time there to sparkle the discussions and the insights. The 77 days went just too fast. Thanks for this extraordinary experience.

Time to walk your talk or get real with those dreams of yours? Then I really recommend the 77-day challenge! As a coach, Alistair is excellent at getting you to walk your talk. He is also brilliant at putting together peer groups, supporting each other to grow and make each other shine through a culture of abundance.